Click on the specific model above for its Dimension Chart / Features
Dimensional Chart and Features of The Saf-T-Eye® Blast Gaste Observation Ports. Tate-Jones units are for use in low pressure applications (5 PSI) where 100% shutoff is not required.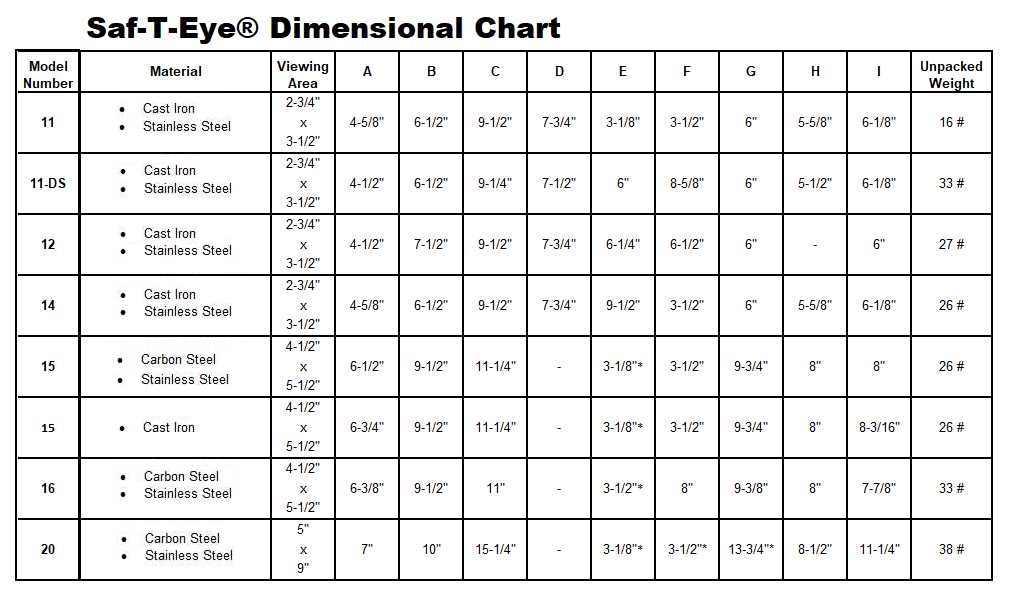 NOTE: Table Represents Standard Materials Available.  Please Contact Us To Discuss Custom Options.
Machine modifications to suit specific requirements.
Addition of high-temperature sealant to enhance pressure seal.
Increase size of purge hole to allow more air flow.
Adapt shutter with special pattern of holes to increase cooling.
The operating environment and heat should be considered when ordering type of steel and glass.
Glass Options


Type

Thickness

Max. Intermittent Temperature

Max. Continuous Temperature

Code
Letter

Quartz Clear

1/4″

2048 °F / 1120 °C

1600°F / 871 °C

Q

Pyrex Clear

1/4″

554°F / 290 °C

446°F




/ 230 °C

P